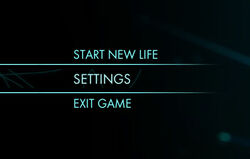 This update was released on January 15, 2016. Read the official news post.
The changes are as follows:
Gameplay Changes
Edit
Maximum Fertile Female at a time: from 2 to 3
Nugget Maximum Carry Capacity: from 3 to 10 (not final will be balanced more)
Idle Stamina Decrease Pet Tick: from -0.2 to -0.1
Default Task Stamina Decrease Per Tick: from -0.5 to -0.3
Buildings Construction Process
Building Farm Time: from 5 to 120
Building Stone Hut: from 20 to 60
Building Warehouse: from 5 to 120
Building Bonfire: from 5 to 60
Building construction hut: from 5 to 60
Increase amount of rabbits
Planet Day Night Cycle Increased: from 480 to 560
Bonfire disabled for future balancing(edited)
Miscellaneous fixes
Bug Fixes
Edit
Fixed an issue where the resource piles of a construction site were not visible
Fixed an issue with the News Log window that caused its content to flicker
Other structures will now not be able to be constructed on top of the farm plots
Fixed a performance issue during dragging the UI windows
Reversed the scroll bar of the Farm Panel's crop selection section
Fixed an issue that caused tooltips not to fade away
New Content
Edit
Settings Panel
Selecting a planet object will now reveal information about the object
UI Design
Edit
Settings screen
Workers ID card font fixes
Main UI population icon change
Atlas upgrade and optimization
Ad blocker interference detected!
Wikia is a free-to-use site that makes money from advertising. We have a modified experience for viewers using ad blockers

Wikia is not accessible if you've made further modifications. Remove the custom ad blocker rule(s) and the page will load as expected.